Year by year is really fast, and in a short time, CES (World Electronics Consumer Show) in 2020 is required.
The bad review team has come to the exhibition site for the third consecutive year. Our beloved Ergou classmates are going crazy in front of the exhibition. . .
To be honest, every year at CES, there are some novelty gadgets and the most cutting-edge concept products of technology. For the first time, it is a feast for digital hardware enthusiasts.
Can't wait for the two dogs to report from the front of Vegas, Tony first posted the parts that I found interesting these days, and posted them for everyone to try.
The first thing to say is the highly-anticipated Dafa Sony. At the press conference, Sony announced the latest information about the PS5 gamers waiting for gamers.
The PS5's LOGO retains the same font design style as previous generations of consoles. There is no change except for the numbers, and it inherits all the classic elements.
In terms of hardware performance, the PS5 does not remove the Blu-ray drive, and new hardware updates such as adaptive trigger buttons, high-speed solid-state drives, and optical tracking effects have been added to enhance the gaming experience as the main force of the next-generation game console , The performance is expected.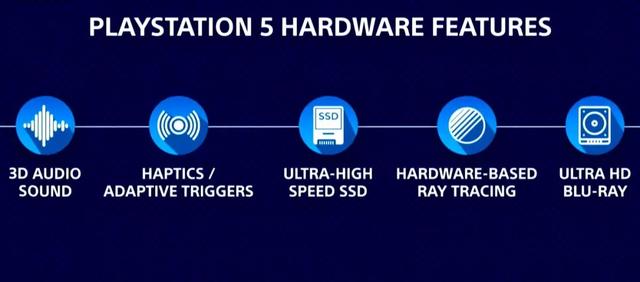 To tell the truth, the current PS4 game's image quality is obviously a big gap from the PC. It is like constipation without loading the solid-state hard disk. The card can't be loaded for a long time. The full replacement of the PS5 is imperative.
Yes, in a nutshell, Dafa actually released a PS5 LOGO. The rest is a regular upgrade that everyone can think of, without mentioning any details about the new host 's appearance or design.
When everyone thought there was nothing, Dafa released a car? ? ?
It is indeed Dafa. This is a wonderful way to suppress first and then use it! You thought I was going to release PS5, in fact my PS5 is a car! You see, he can also drive autonomously! (Fog)
Someone said that this operation is very fascinating, why did Sony start the car? However, according to reports, this should be a concept car provided by Sony to the car factory.
At first glance, this vehicle named VISION-S looks quite similar to Tesla. It is equipped with two front and rear motors that can provide 543 horsepower, a maximum speed of 240km / h, and a battery life of 510 when fully charged. Kilometers are completely configured for sports cars.
Interestingly, the center console of the VISION-S interior uses a large horizontal display. All vehicle information is integrated on it, which makes Bitsla more concise in appearance.
Of course, there is no shortage of black technology. Sony has come up with its sincere audio technology to create an immersive 360-degree audio and video experience in the car. (This number of speakers, AWSL)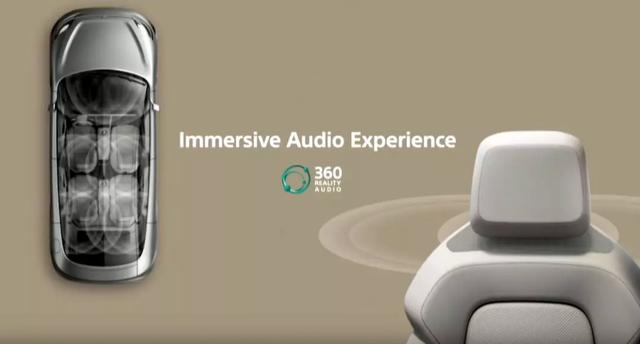 Musk also danced for his Tesla Super Factory in Shanghai two days ago. I don't know if the solution provided by Sony will be seen on Tesla in the future, or the owner of Yueting can also consider it.
Come, draw dragons and rainbows ▼
The perspective shifted to Samsung. Although Sony did not shoot the head to make a car so extreme, but this time Samsung also brought two Awesome products (not Fold 2) that were extremely successful at CES.
The theme of Samsung 's speech is "Age of Experience" . As the name suggests, their products are built around 5G networks to create hardware devices that are more interactive and that everyone can participate in today.
Samsung unveiled a set of AR fitness equipment GEMS. After wearing it, you can start working out easily and with a virtual fitness trainer.
In fact, GEMS was originally used to help people with injuries to their legs and feet for professional medical rehabilitation. It is a set of suitable walking aids. After adding AR equipment, it can be used as a fitness equipment.
Watching the demo video is quite strict. As long as the sensor is not in place, the sensor can immediately sense it. Unlike the fitness ring of the Switch, there is a way to hold it lazily.
Under the leadership of Samsung, Tony can already imagine the specific use scenarios of this smart device, it must be very Form 2.
Then came the ball, and he rolled up almost roundly. . .
The robot steward named Ballie (same vocal, homonymous, deducting money and deducting money from Buddy buddies in English!) Was able to follow the owner in the room. He is similar to a mobile smart speaker, and it is also equipped with a camera. For example, when he can't see his back while doing yoga, he can help.
However, some netizens are worried about the privacy of devices such as Ballie.
Me: Naked at home.
Ballie: Uploading. . .
This kind of worry is not without reason, not long ago, Xiaomi's smart camera was urgently disabled by Google, it is also this problem.
No, Apple took this vivid lesson for everyone, just like this classic poster is posted at the CES door every year, even though they have not participated in CES for 28 years.
What happened on your iPhone,
Will only stay on your iPhone ▼
Apple Privacy Senior Director Jane Horvath believes that privacy issues are constantly changing, so manufacturers must come up with solutions as the changes change.
Under the current framework, Apple will encrypt users' privacy through differential privacy (adding interference data to private data), local data processing, and random identification to ensure that personal information is not leaked.
Jane Horvath also promises that every app downloaded from the App Store is designed to protect privacy.
It sounds like Apple's solution is very secure, but given the Siri "monitoring door" incident last August, it did happen. As for whether this would happen, no one is sure.
In addition, the most eccentric folding screen notebooks appearing at this CES show. Traditional manufacturers such as Dell and Lenovo have launched their own models.
The most exciting thing is that Intel, as the CPU supplier, did not mention parameters at its press conference, and has spared no effort to help friends to promote notebooks.
The old rival AMD next door, the agricultural enterprise turned around and sang, 7nm technology rides the face, and Sister Su directly pulled the list to compare with Intel's tenth generation U. This kind of thing had to be placed a few years ago, I really couldn't imagine it.
It 's like saying: If you do n't squeeze too much in the toothpaste factory, I will throw you away!
Another interesting thing is that this year's CES high-end gaming peripheral manufacturers are very keen to make the concept host look like a Switch.
Razer does this, and it's a bit innovative. . .
The aliens did this directly, and they did not shy away. . .
Take the Concept UFO of the alien for example. It has a built-in Win10 system and supports PC and other gaming platforms such as Steam and Epic. You can enjoy a high-quality PC experience in handheld mode.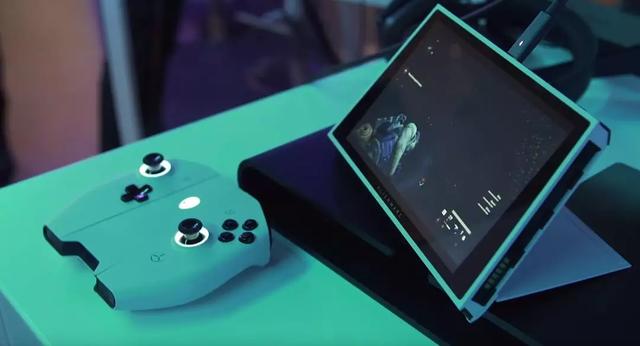 It sounds good, but the machine weighs three times as much as the Switch, and the battery life and heat are not clear. If it can be launched on the market, it will be a big surprise.
However, Tony thinks that such a concept machine show muscle is no problem, but copying the design of Switch is not a good phenomenon. No matter how good these products are, they cannot escape the same awkward positioning as gaming notebooks. Is the PC experience uncomfortable? ? Why forcibly play a game while holding a brick?
Maybe it 's really bad for those who exercise their arms. . .
All in all, this year's CES exhibition is still going on, and there are still many interesting products that will be mentioned in subsequent articles. Tony will chat here today. If you have any questions, you can actively raise your hand in the message to speak! Back to Sohu, see more
Editor: