CCTV News: In recent months, Australian forest fires are still raging due to persistent high temperatures and low rainfall, which is not conducive to fire suppression. In fact, the unrelenting fires of forest fires are sometimes not natural disasters or man-made, but come from certain birds. According to scholar research, in Australia, there are several large birds called "fire eagles" that use "arson" to catch prey.
According to an article in the National Geographic magazine in August 2018, several species of raptors, such as the black kite, roaring chestnut kite, and brown magpie, have learned to set fire on the grasslands of mainland Australia. According to a research paper published in the journal Ethnobiology, these raptors will find a small burning branch or other stick and throw it on the dry grassland, holding the burning stick and triggering "Wildfire". Insects, reptiles, and small mammals hiding in the grass fled from their hideouts in order to escape the fire, and then the raptors took the opportunity to hunt. The local aborigines called these raptors "fire eagles."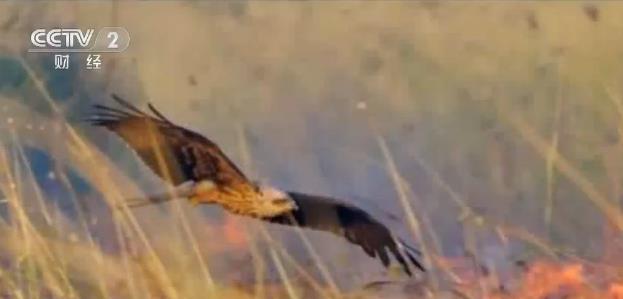 From 2011 to 2017, ornithologist Bob Gosford did 6 years of field interviews and ethnographic research and found that the Australian raptor "arson" was indeed intentional. During this period, he recorded more than 20 reports of "arson" sightings of raptors, and concluded after a comprehensive analysis.
However, the researchers also expressed concern that he did not consider these birds to be the main factor in the spread of wildfires, and it is unclear how common the "fire eagle" or "arson" behavior is or whether it exists. So far, there is no exact photographic or video information to prove that these raptors are "arsoning". Back to Sohu, see more
Editor: